Mascot has been responsible for designing Nando's menus since 2007. For a big restaurant chain like Nando's, the menu is much more than a price list with a nice cover. The menu provides a great opportunity to express brand personality, visual style and tone of voice to every customer visiting their restaurants.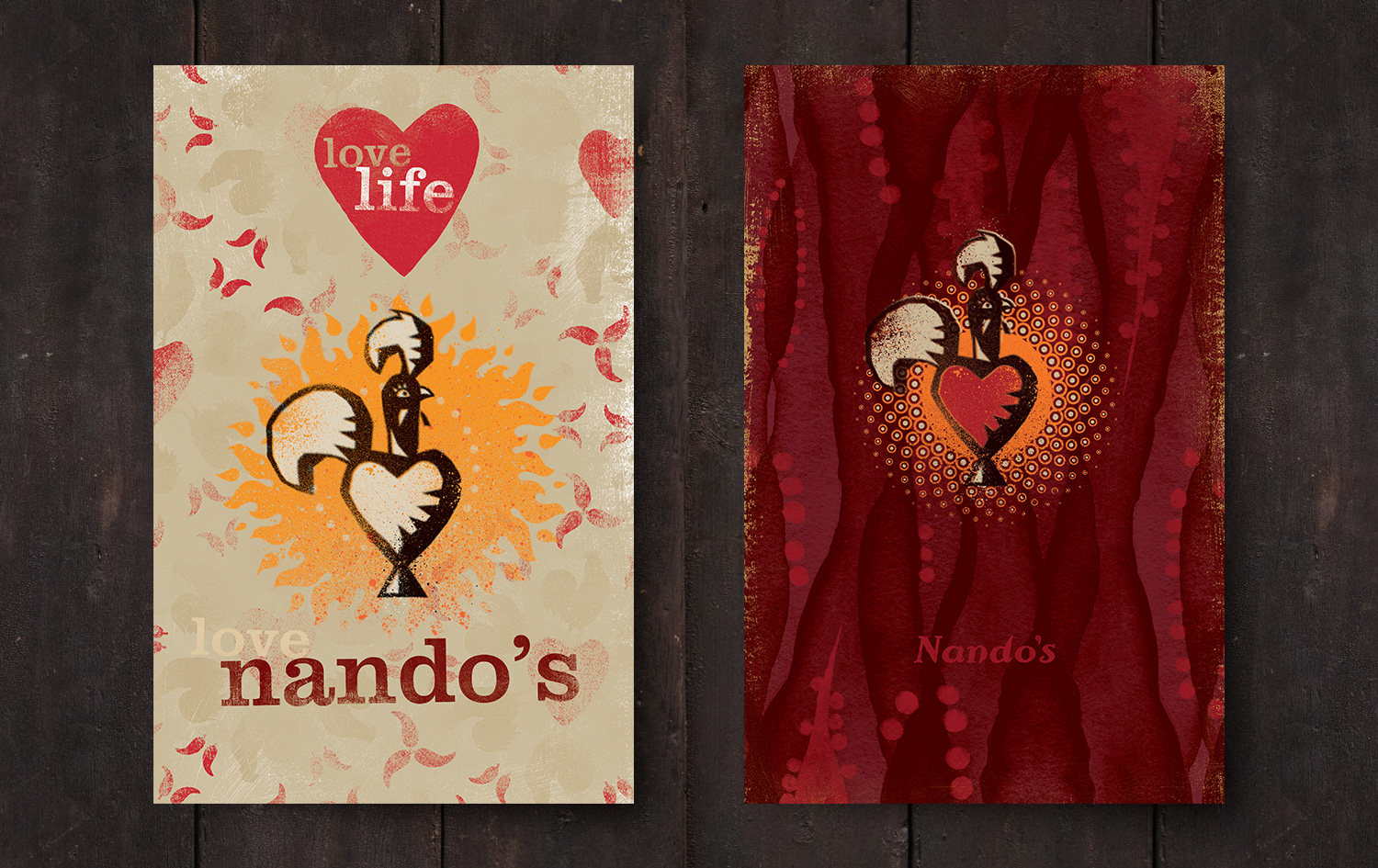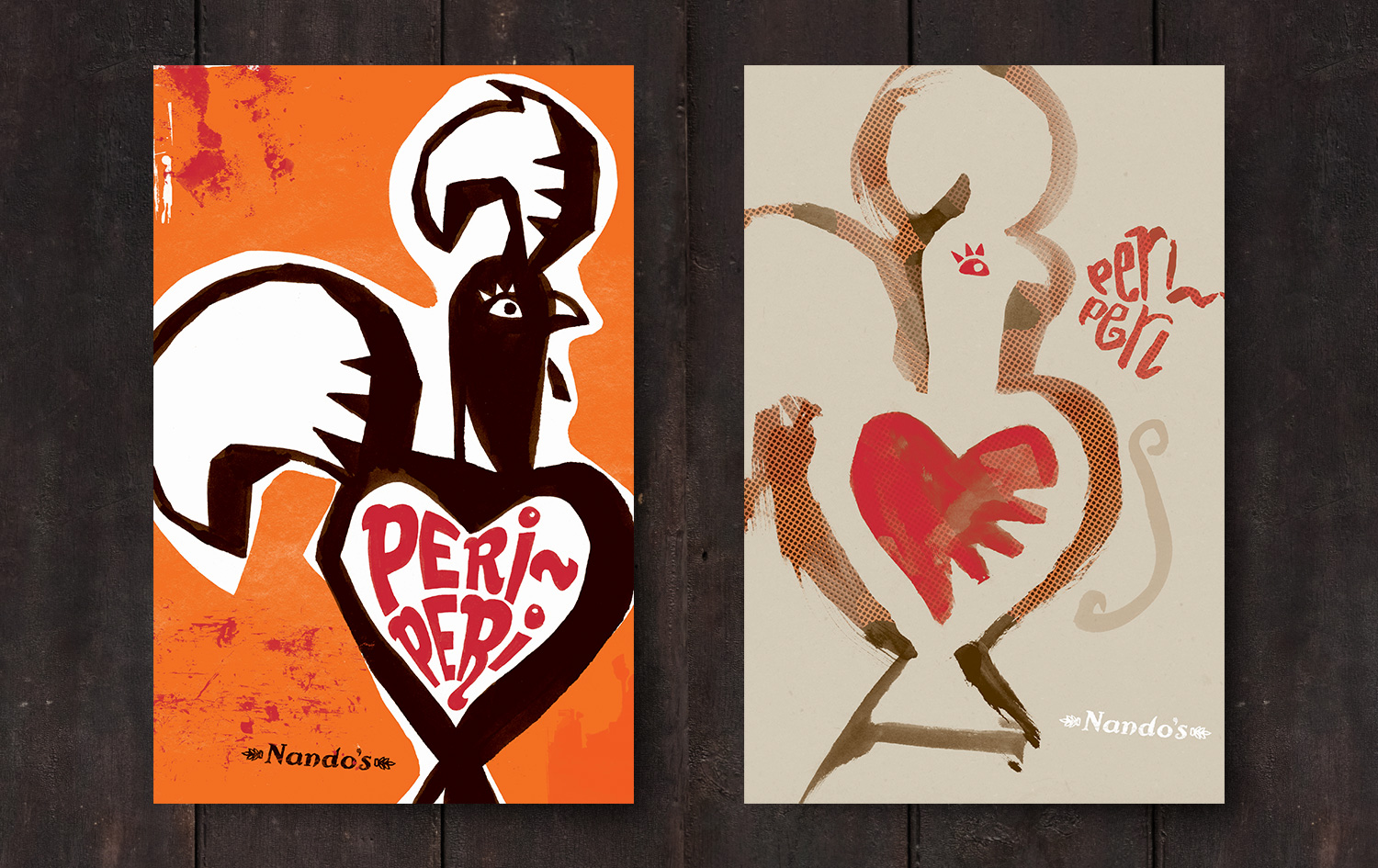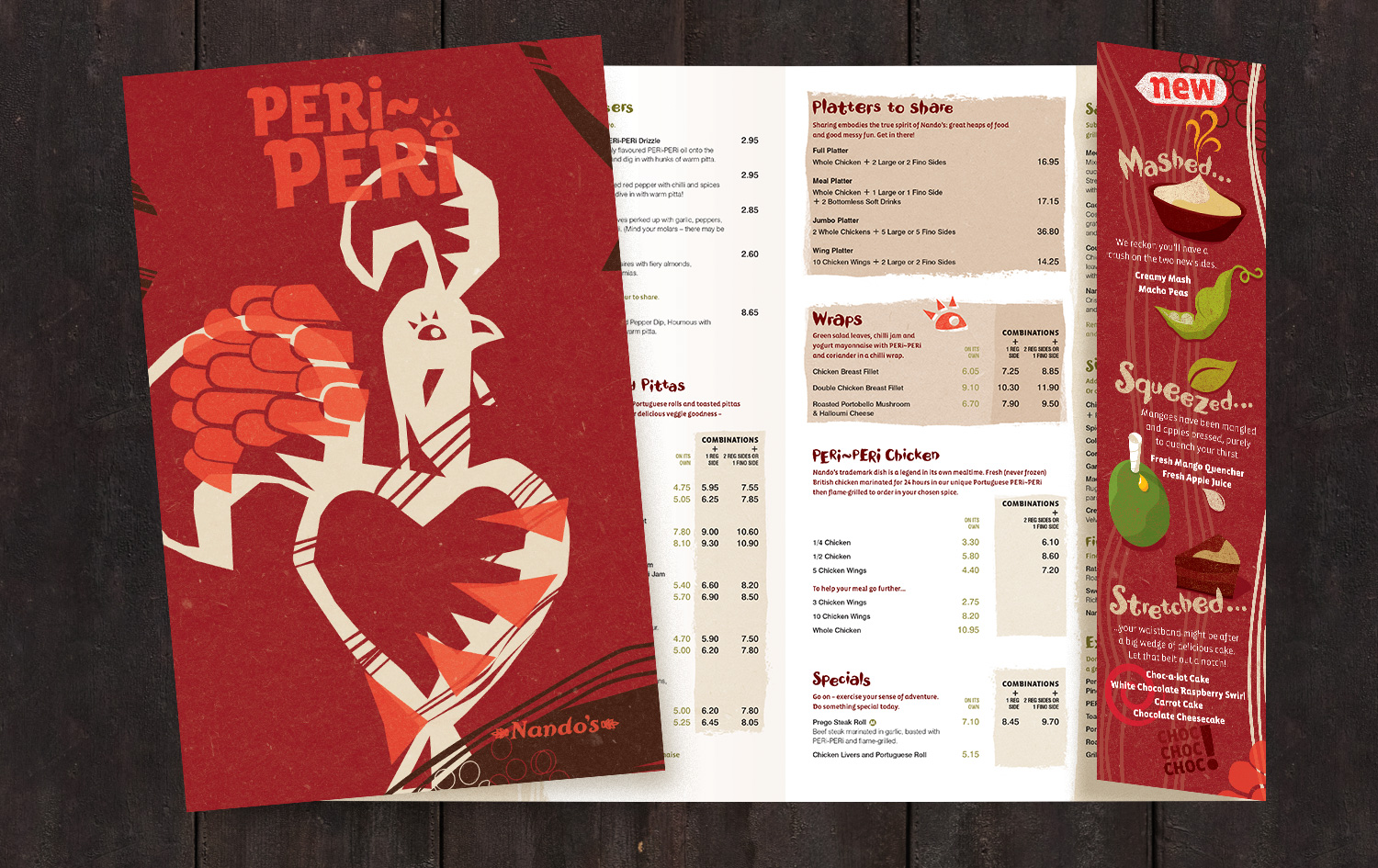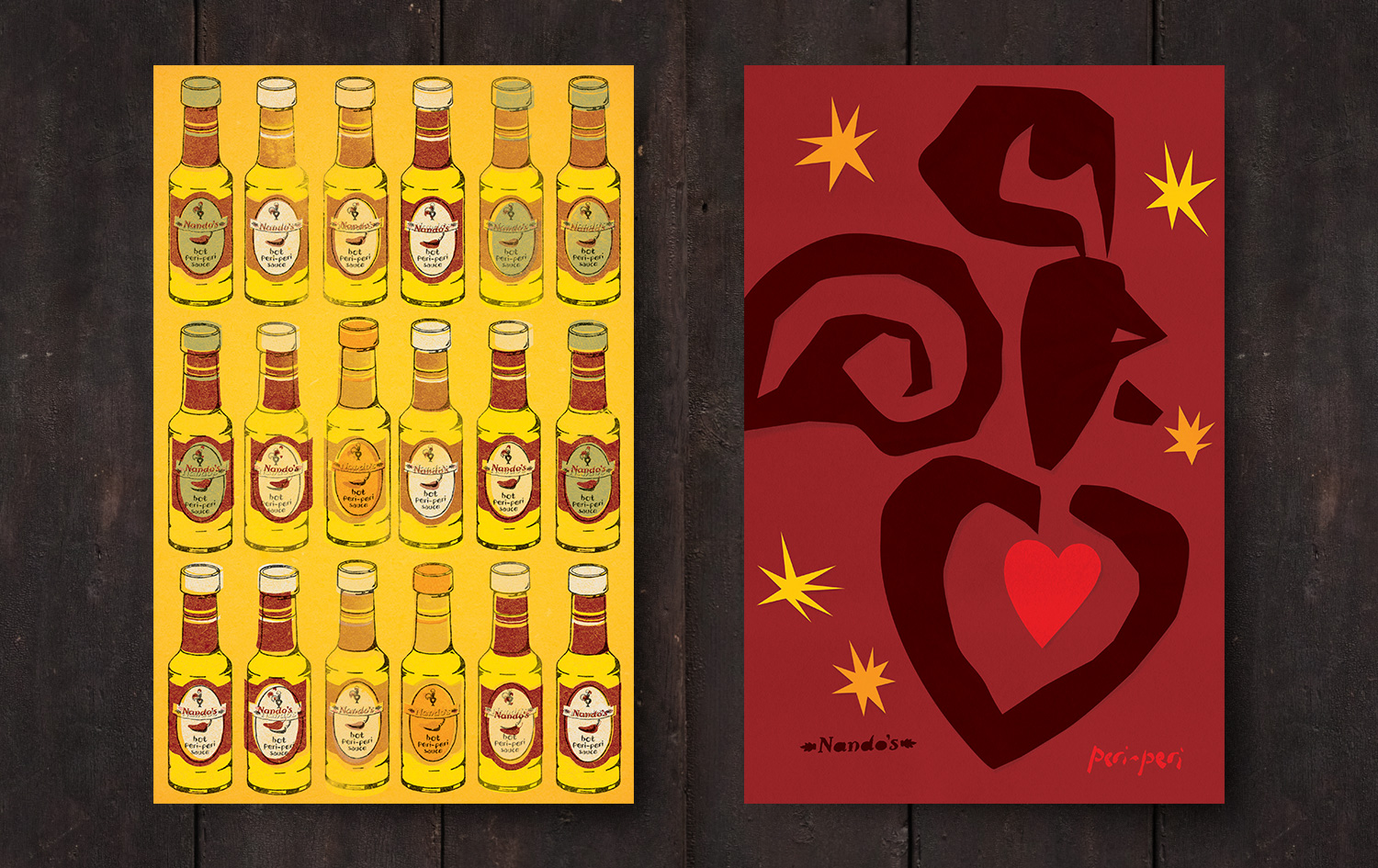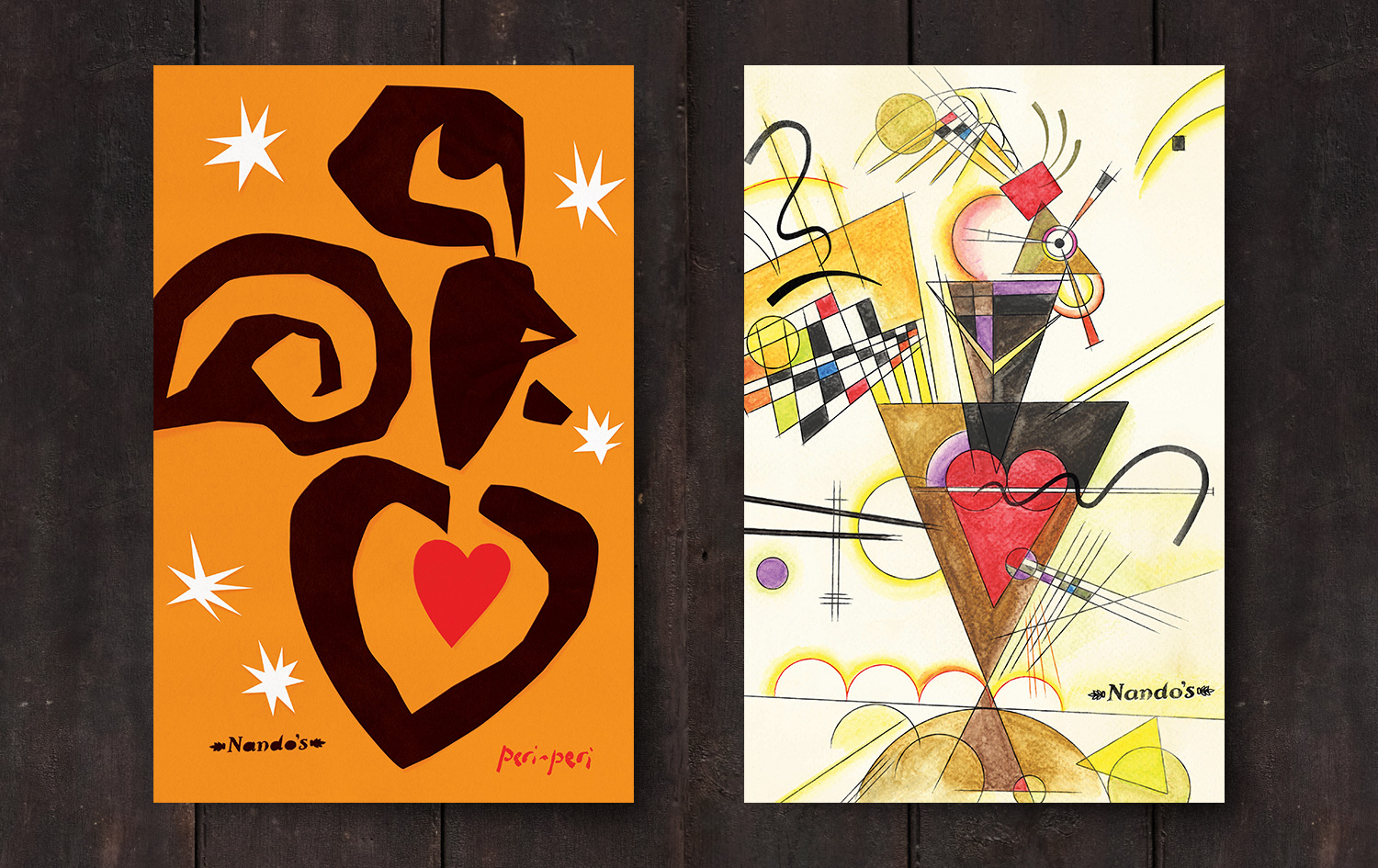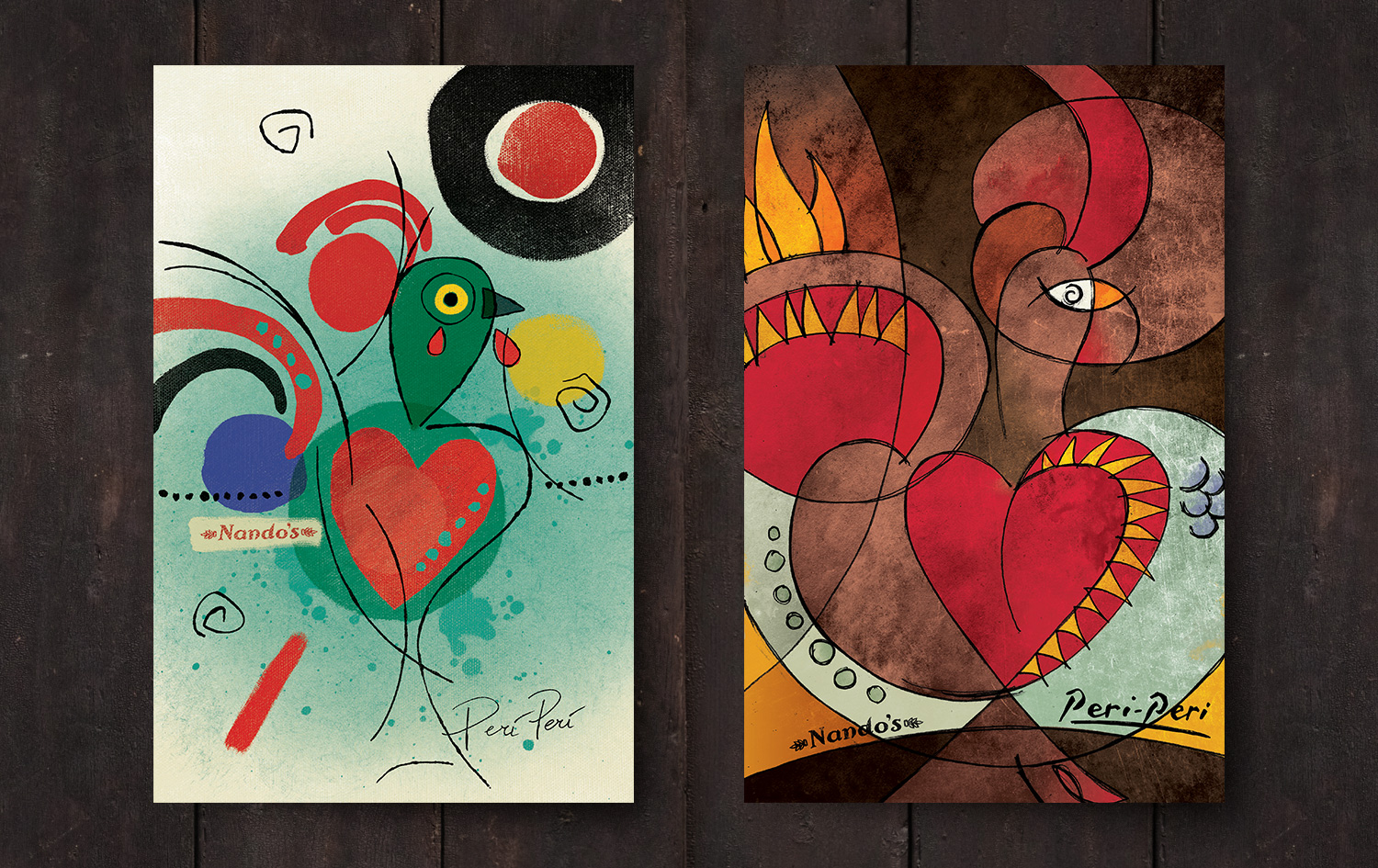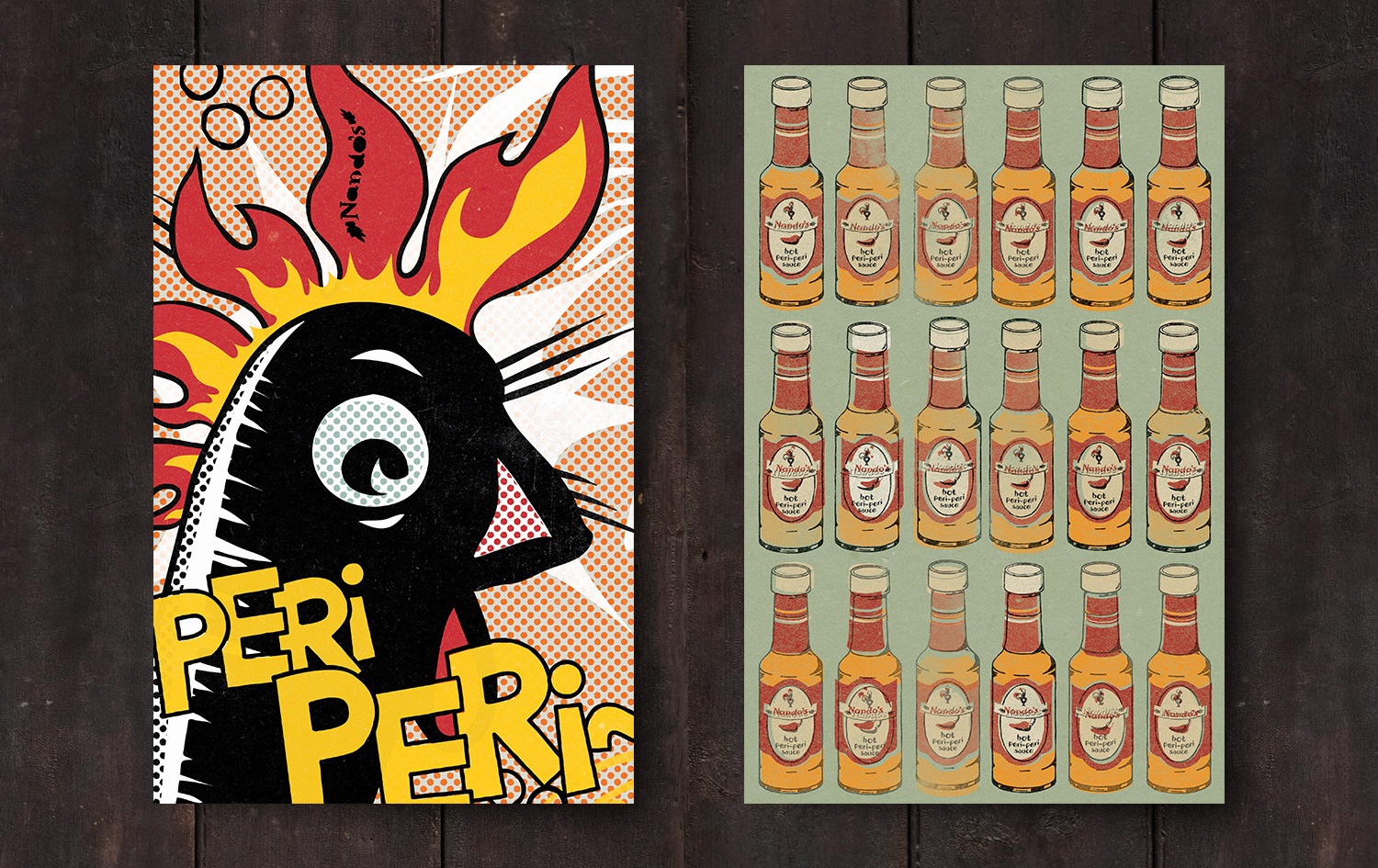 The way Nando's has evolved and grown over the years has been reflected in our styling of the menu designs. The first one we designed was given a 'street' style with a nod towards graffiti in the otherwise fairly literal illustration of Nando's Barcello cockerel. This echoed Nando's no-frills approach to providing a unique twist on flame-grilled chicken and chips on the High Street.
As the Nando's brand gained familiarity, the representation of the cockerel on the front of menus could become more stylised and abstract. Indeed, one of the most popular themes we created was our 'modern masters' – a set of menus that featured the cockerel pastiched in the painting styles of Kandinsky, Lichtenstein, Matisse, Picasso and Warhol. This was typical of the playful wit that Nando's was becoming known for, but also acted as a clever link to their support of South African artists whose work decorates Nando's restaurants.
 

Of course, the covers are only part of the story. The meat and potatoes of any menu is the part showing... well... the meat and potatoes. Because of Nando's unique service style, the ability to customise dishes from a range of spice options and the number of combinations available, their menus have become unavoidably busy. So each time we designed a menu, we worked closely with the Nando's team to ensure we created a logical layout that was easy for customers to navigate and maintained Nando's characteristic hand-crafted style. On more recent menus, the layout designs were tested using the latest eye-tracking technology and by conducting market research on a selection of options.
In addition to designing the menus, we wrote the descriptions for the menu items and nuggets of copy that add light touches here and there. We were even responsible for generating names for some of the dishes – including the now legendary Macho Peas.